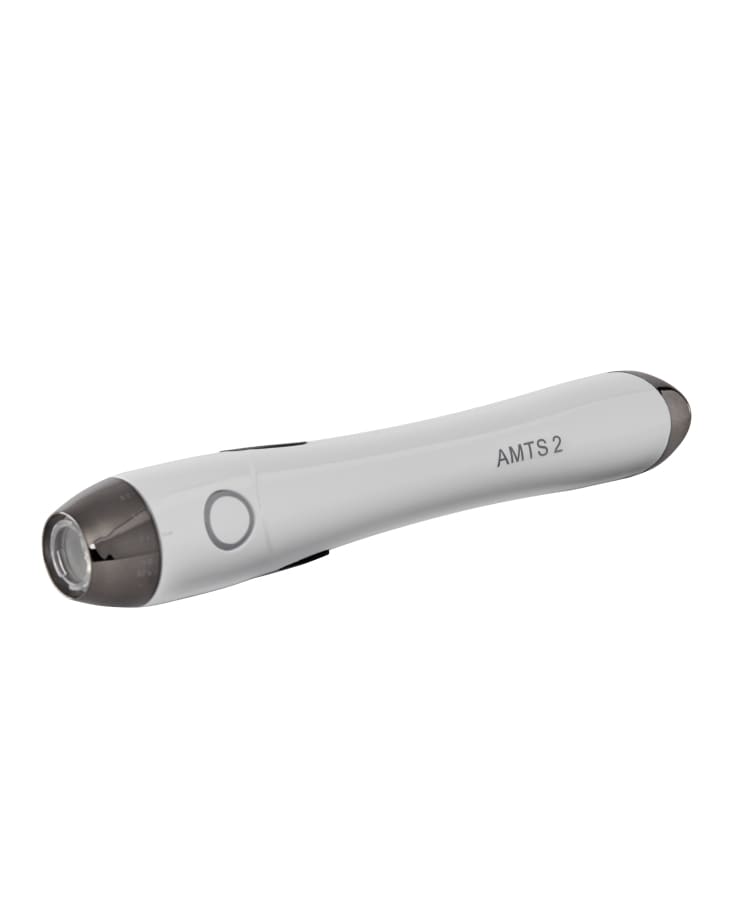 Portable MTS Device with Micro-needling Function and 4-Level Speed Control to Maximize Ampoule Absorption Rate.
4-Level Speed Control
Adjustable Needle Depth
Wireless/Portable
Blue LED
4-Level Speed Control : The AMTS2 allows users to adjust the operating speed in 4 levels, ranging from 3,000 to 6,000 RPM, to suit their skin condition and purpose.
Adjustable Needle Depth : The micro-needle depth can be adjusted from 0 to 2.0mm according to the skin condition.
Wireless/Portable : This portable device that operates on battery, making it convenient to use in any position.
Blue LED : Blue LED equipped in AMTS 2 helps to calm and sterilize the skin. It is expected to prevent bacterial contamination during the micro-needling treatment.