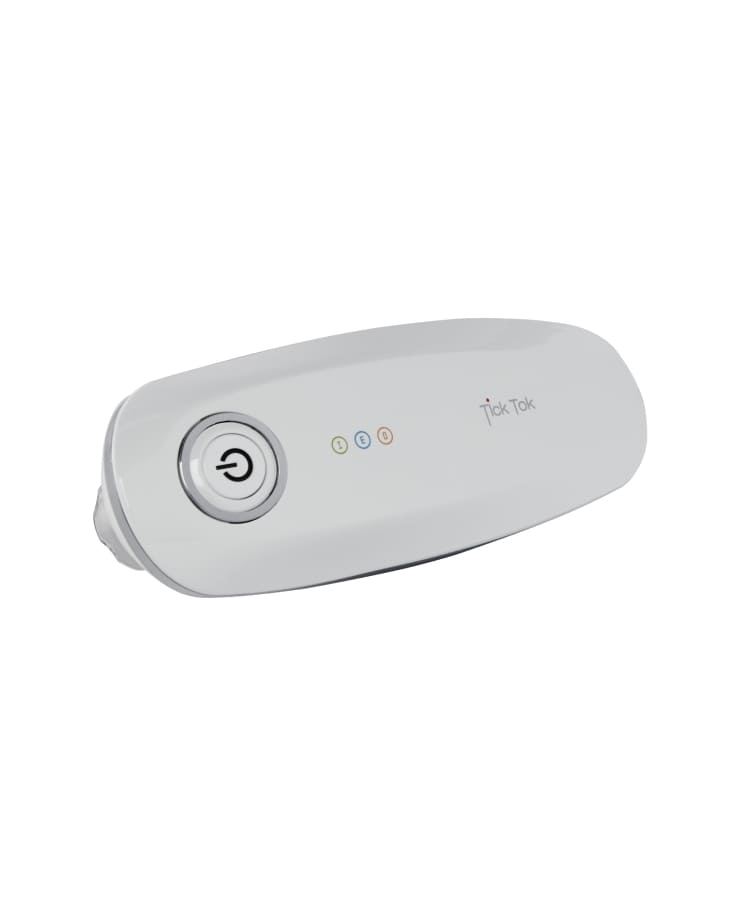 An MTS home care device that allows you to experience hygienical and convenient dermatological procedures at home.
MTS
Featuring Hygienic Disposable Needles
Diverse Solution
LED Therapy
Easy Daily Blend
Semi-Permanent Home Care Device
MTS : By intentionally stimulating the skin using micro-needle, it helps increasing the absorption of ampoules.
Featuring Hygienic Disposable Needles : For the safer usage, we provide sterilized disposable micro-needles that are pacakged under the strict hygiene management.
Diverse Solution : Users may choose from a variety of ampoules that suit their skin condition. This will allow users to accurately address their skin concerns.
LED Therapy : The RED LED function of TickTok is highly effective in skin recovery and soothing. This promotes activation of skin cells by penetrating light waves into the skin, and reduces infection to help improve skin tone.
Easy Daily Blend : TickTok is easy to use with a simple and quick application, allowing for a comfortable and hassle-free experience. Users can go about their daily routine immediately after use.
Semi-Permanent Home Care Device : By simply replacing the consumables, it can be used semi-permanently, making it much more economical than going in for clinics.