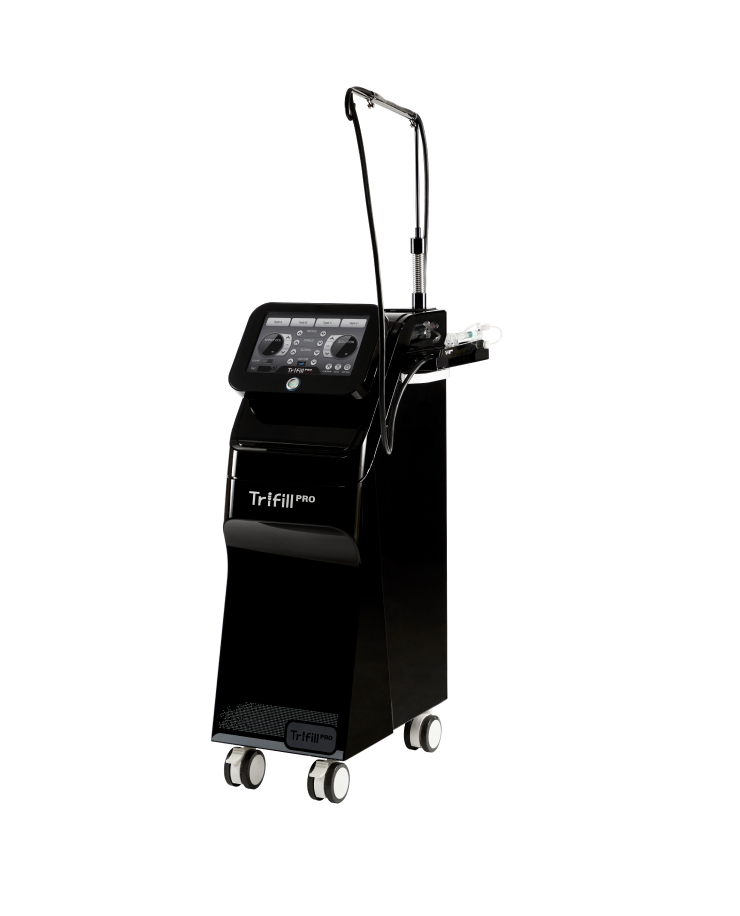 World's First Sequential CO2 Gas Subcision & Drug Delivery System
3-Step Sequential Injection (1st CO2, Solution, 2nd CO2)
Nodeless PLLA Infusion
GUI tailored for user convenience
Choose your own NEEDLE GAGE (25G to 33G)
Option to select 31G 5-pin needle
Capable of injecting all substances such as : PLLA, PDLA, HA, PDRN, FILLER (All drug injection available : PLLA, PDLA, HA, PDRN, FILLER)
3-step Sequential Injection (1st CO2 + Solution + 2nd CO2) : As the world's only sequential injector, drug delivery effectiveness and accuracy are significantly enhanced.
Nodelles PLLA Injection : Precise amounts of solution are injected into the exact layers, aided by even distribution of CO2 gas, eliminating concerns of nodules.
GUI tailored for user convenience : The simplistically designed GUI allows for straightforward operation without the need for additional setups.
Flexibility in NEEDLE GAGEEDLE GAGE options : Depending on the drug's viscosity and particle size, you can opt for a more specialized needle gauge.
Option to choose 31G 5-needle configuration : You can use the 31G 5-needle configuration that can help reduce procedure time.
Capability to Inject All Substances : With specially designed versatility and a variety of needle options, it's possible to administer all types of substances.